Profile

We are tagDiv, a team of professionals and innovators working closely to craft outstanding digital solutions. In the last eight years, we used our web development & web design company experience to create unique blog, news, magazine, newspaper, publishing, and editorial themes for WordPress. If you think building a professional website should be easy, you are in the right place! Our goal is to create amazing-looking themes that are naturally easy to use and customize while giving our clients high performance as a result.

Our premium WordPress themes:
Our Themes are featured and loved on:

Bloggers, journalists, institutions, small companies, large enterprises, startups, and agencies from more than 142 countries worldwide trust us to design amazing UX and UI solutions to reach their online goals.
Awesome websites built with our themes:






Our WordPress Themes are trusted and daily used by more than 112,000 happy clients from all over the world. We have the honor to be highly appreciated and one of the most popular software business companies on the Envato ThemeForest Market.
Meet our dedicated Team:
We personally respond to all support requests and we treat every issue with the utmost seriousness. You can count on us, as we are here to make everything easier for you!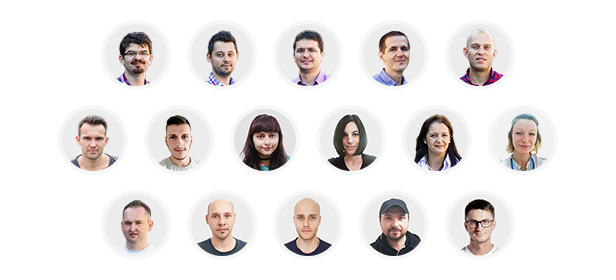 Our Story:
We, Radu Oprea and Marius Padureanu started this project in 2010. We were planning to develop an Arduino-based controller that could automatically take 360 degrees photos. While trying to create a website for our project, we found that there was no WordPress theme on the market for news or magazine websites. It was the beginning of a beautiful journey.
I used to run an uptime monitoring service, and Marius was working in design and 3D-modelling. We soon realized that with our combined skills (design and programming), we could make some good themes. We joined forces and founded Electronista SRL, later registering the name tagDiv as a company username on Envato Themeforest Market.
We decided to build almost everything from scratch. As a result, it took a great deal of time until our framework was ready. Still, the independence of the approach gave us an enormous amount of freedom and flexibility in web development to shape our projects and WordPress themes.
This bold decision, while challenging, has ultimately become a cornerstone of tagDiv's work. We have released some beautiful and unique themes, and the journey has been much fun.
In September 2013, tagDiv released the Newspaper WordPress Theme, which is now the best selling theme for blogs, news, and magazine websites on Envato Themeforest Market with over 94,000 active licenses.
One year later, in November 2014, we released the premium Newsmag Theme. Also a news and magazine WordPress theme, Newsmag has a different, more compact design.
Our work and efforts are directed towards web development, web design, UX, and innovation. And our customers love us for it. Our community has grown over this period, and now it numbers over 112,000 happy members.